ph. 585.526.6317
fax 585.526.4799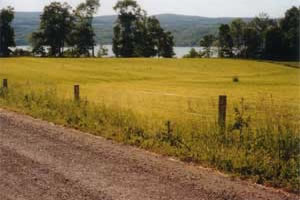 © Town of Gorham, NY 2023. All rights reserved.
web design & development by dsd web works
Town Website Solution

History
Town of Gorham
Town of East Town was erected November, 1796 meaning Ontario County authorized the town to form its government.
Town of Easton was organized April 7, 1797 when a meeting was held to elect officers to administer its government. The following were elected: James Austin, clerk; Samuel Day, Frederick Follett, Silas Reed, and George Brundage, assessors; John Warren, collector; William Engel, Joseph Brundage, overseers of the poor; Elijah Hurd, Robert Whitterie, and William Wicks, commissioners of highways; John Warren, constable; Elijah Ellis, Joseph Hill, James Wood, and Benjamin Canfield, pathmasters.
Name changed to Town of Lincoln on April 17, 1806 (Chapter 49, Laws of 1806).
Name changed to Town of Gorham on April 6, 1807 (Chapter 166, Laws of 1807).
Town of Hopewell was formed from the northern part of the Town of Gorham on March 29, 1822 (Chapter 140, Laws of 1822).
Part of the Town of Canandaigua was annexed to the Town of Gorham in 1824.
Gorham Hamlet
The first settler was Thomas Halstead who settled about 1800 and became a tavern keeper. He is buried in the Gorham Pioneer Cemetery.
The Gorham Post Office was established by December 5, 1809 with Alex McClellan as the postmaster.
The hamlet was called Bethel, but the name was changed to Gorham in 1856.
It would seem that "Gorham" may have been the more official name of the hamlet because of the naming of the post office in 1809 (no reference to a "Bethel" post office has been found). However, the hamlet was referred to as "Bethel" for many years, possibly that usage died out in the 1850s.
Reed Corners Hamlet
James Wood was the first settler, having occupied land in 1789 and Silas Reed followed soon after.
Reed's Corners Post Office was established May 21, 1841 with Mason Reed as its first postmaster.
Post Office name was changed to Reed Corners on November 23, 1893 when H. Clark Wood was postmaster.
Reed Corners Post Office was discontinued March 31, 1906.
Village of Rushville
First settler was Elisha Gilbert, who built a home for his family in 1790.
From the earliest days, the village was known as Federal Hollow. That name fell out of favor and in 1819 it was changed to Rushville.
The West River Post Office was established on November 19, 1812 with Michael Pearce as the first postmaster.
The West River Post Office was discontinued on February 15, 1819 when the Rushville Post Office was established on that same day with Chester Loomis as the first postmaster.
The Village of Rushville was incorporated in 1860.
Centre Gorham Hamlet
The "Centre Gorham" Post Office was established February 24, 1827 at the northeast corner of present-day Lake-To-Lake Road and Yautzy Road. The first postmaster was Malachi Loveland.
"Centre Gorham" Post Office was discontinued October 23rd of either 1836 or 1846.
In 1835, John Stowits was an important manufacturer of thrashing machines near Centre Gorham.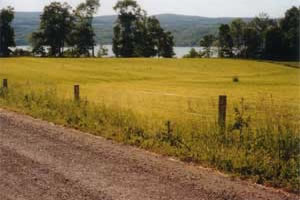 © Town of Gorham, NY 2023. All rights reserved.
web design & development by dsd web works
Town Website Solution