The Gorham Cemetery
Since 1815, the Gorham Cemetery, on the corner of County Road 18 and Route 245, has served as a picturesque resting place for our loved ones. Please come visit and take a peaceful stroll among the memorials neatly placed under the mature trees and on the sunny hillside. The cemetery trustees strive to efficiently maintain the beauty of the cemetery and cover basic operating costs using limited income from lot sales and savings. Purchasing a lot now ensures a place for you or your beloved while helping to strengthen the financial resources of the cemetery.
For burial information, contact our Sexton Dan Bradley at 585-526-5245.
Monetary donations are gladly accepted and can be made out to the Gorham Cemetery and mailed to our Treasurer Sandy Hershey at PO Box 123, Gorham, N.Y. 14461.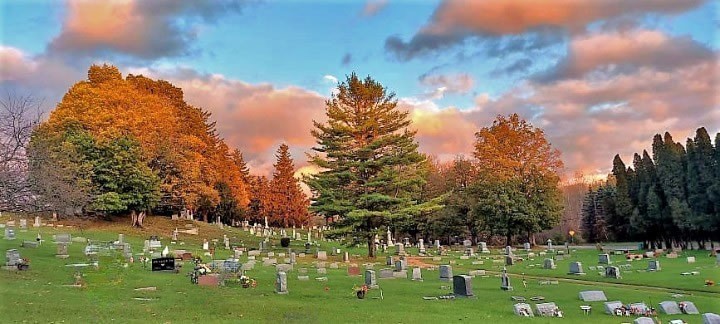 GORHAM CEMETERY ASSOCIATION
President: Barry McFadden
Vice President: Robert Clark
Secretary: Mary Ann Bradley
Treasurer: Sandra Hershey
Sexton: Daniel T. Bradley
Trustees
Arlene Clark
Rick Gage
Alicia Flook
Jack Motz